Discover more from Hans Gill
My personal Blog
Pebble Smartwatch Review - My first day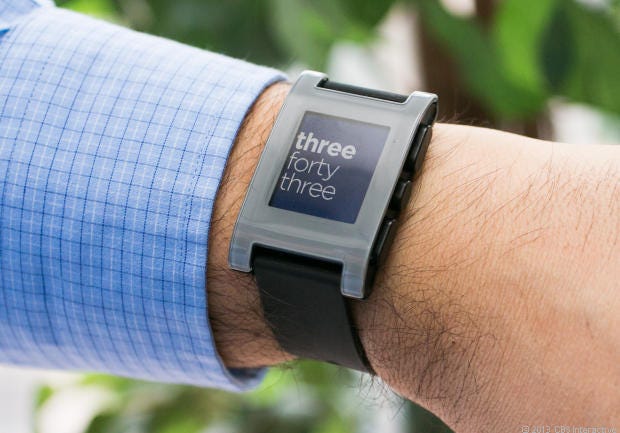 The initial excitement
I won the hackathon along with my team members at a recent Hackathon at Paypal and finally got the pebble in hand last night.  Before the pebble I had one watch which is starting to show its age so getting the pebble is timely. I got the all black pebble and it actually does not scream out "GEEEK", in-fact the fashion police (my wife) approved the watch with flying colors.
Pros
Lightweight, good looking and keeps me connected to my phone via notifications. My favorite feature has to be the synchronization with the RunKeeper app which I tried earlier in the morning.  The pebble also has a decent app store with tons of free apps ranging from exercise, to alarms to goofy watchfaces!
Cons
In less than an hour I turned off the notifications! Yikes talk about digital overload.  Everytime I started to do something meaningful with my day the pebble would vibrate with notification of an instagram like or an email and so on. I wish there was a good way to manage notifications per app via the pebble mobile app. Ideally I want to be able to control which notifications show up on the pebble WITHOUT messing with the notifications which show up on my iPhone.
Takeaway
The notifications and constantly connected has to be the biggest draw but seriously I doubt I will wear the pebble too often with the notifications turned on. When the notifications are turned off then its nothing more than a watch which looks decent. I give it a 7.5 for being one of the first forward thinking smartwatches but after using it I realize its not the product for me. I'm not looking to be connected all day long, in-fact I do my best to stay as far away from my computer when not working.  The iPhone is a nuance habit which follows me everywhere I go, not sure I need a vibrating to go along with that.  That being said, for all those looking to stay connected I would highly recommend the pebble watch.